Scippa and Associates, Inc. is a privately-held, woman-owned and operated small business incorporated in 1996. We specialize in Organization Development, Corporate Wellness and Leadership Development with the objective of building more effective individuals, teams and leaders. Services include programs customized to client needs for leadership development, team and community building, wellness, and coaching. Our staff members hold certifications in a variety of instruments, wilderness first responder certifications (WFR), and as well as government clearances.
---
Marianne Scippa
Owner and President
Marianne Scippa has been working in the field of professional and personal development as a facilitator, trainer, and coach with a wide range of federal and state government agencies and private sector corporations for over 30 years. She brings an innovative combination of psychology, organization development, and complimentary health care to her work. Her tailored designs apply to experiential programs for team building, leadership development, managing change, strategic planning, conflict management, and work-place health and wellness.
Marianne holds a Master of Science in Psychology (MS) from the University of Bridgeport and a Master of Human Service Administration (MHSA) from the Organization and Management Department of the Antioch University Graduate School.
She is a Registered Polarity Practitioner (RPP) with certification through the American Polarity Therapy Association. Marianne is a certified coach through the ICF and has Secret Clearances. She is active with the Experiential Training and Development Alliance (ETDA) and has served on their Board of Directors. She served as President of the Association for Experiential Education (AEE) Board of Directors for four years, and in 1999 was presented with their Kurt Hahn Award for outstanding contributions to the Experiential Education field. She holds Secret Clearances and is a certified Wilderness First Responder (WFR).
---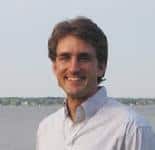 Phil Kiracofe
Project Manager and Facilitator
Phil Kiracofe has been a facilitator and trainer in the fields of experiential education and organizational development since 2000. He brings a unique academic background of Psychology, Sociology, and Kinesiology to his passion for experiential learning and group dynamics. Mr. Kiracofe believes strongly in an interactive and multi-faceted approach to learning and often utilizes graphic facilitation techniques to complement presentation-based and experiential learning. He has designed and facilitated programs for hundreds of companies, schools, and organizations to strengthen teams, improve effectiveness, develop leaders and create productive work environments.
Mr. Kiracofe's affinity for non-traditional approaches to education has drawn him to a number of unique "classrooms." In addition to his work as an organizational development consultant, Mr. Kiracofe has served in a directorship position at an experiential education facility, facilitated the development of a sustainable business network, instructed a job readiness course for at-risk youth, designed and facilitated experiential counseling sessions at a juvenile detention center, and led wilderness-based adventure programming in the US and abroad.
Mr. Kiracofe is an avid outdoorsman and traveler passionate about music and people. In his personal time you may find him exploring a new city, mountain biking, snowboarding through a terrain park, or body surfing in the Caribbean.
Education:
Bachelor of Arts, Education and its Psychological and Cultural Context, The College of William & Mary, Williamsburg, VA, 2004
Language Certificate, Italian, La Scuola di Dante Alighieri, 2002
Certifications & Awards:
Certified Practitioner Myers Briggs Type Indicator by CPP
Certified Wilderness First Responder by SOLO
Certified in First Aid & CPR by American Red Cross
Outstanding Individual Volunteer of the Year Award, 2007-2008, Arc of Howard County
---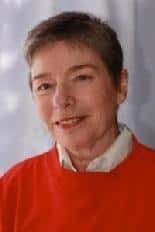 Judy Ringer
Project Manager and Facilitator
Judy Ringer is the author of Unlikely Teachers: Finding the Hidden Gifts in Daily Conflict. A black belt instructor in the martial art Aikido, Judy provides conflict, communication, and presentations skills training using its principles.
Employing best practice communication models, Judy brings to life key concepts such as self-management under pressure and appreciation of other viewpoints. Her work reflects a commitment to concrete skill building, practice, and applications of Aikido principles in "off the mat" business and leadership settings. Leaders learn to find power through alignment and direct it toward purpose and results. Teams increase their ability to work together to transform conflict, communicate clearly, and make conscious choices.
In addition to Aikido practice, Judy is a professional singer, swims daily, and enjoys reading, walking, hula-hooping and jumping rope. She and her husband of 37 years live in Portsmouth, NH.
Judy has written numerous articles on the relevance and application of the Aikido metaphor and is the author of two CDs, Managing Conflict in the Workplace: An Aiki Approach, and Simple Gifts: Making the Most of Life's Ki Moments.
Certifications & Awards
Instructor/Coach: Conflict Dynamics Profile
Instructor/Coach: Thomas-Kilmann Conflict Mode Instrument
Second-degree black belt and instructor in Aikido
Women's Business Center Entrepreneur of the Year Award
APEX Award for Publishing Excellence
First Aid & CPR, American Red Cross
Favorite quotations:
"Power in an organization is the capacity generated by relationships."– Margaret Wheatley
"Opponents confront us continually, but actually there is no opponent there."– Morihei Ueshiba, Founder of Aikido
---
Ren Demeis-Ortiz
Facilitator and Logistics Manager
Ren Demeis-Ortiz has been working in the field of Experiential Education and Organization Development since 2006. Experienced in program design, facilitation, and logistics, Ren has facilitated programs for diverse groups of participants in diverse environments, including ropes courses and the backcountry. Having several years of management and leadership experience, they understand the challenges that organizations face and have witnessed the effectiveness of an experiential approach as a means to overcoming these challenges and developing a highly effective organization. Ren has undergraduate degrees in business and computer science.
An avid rock climber, former youth climbing team head coach, and certified personal trainer, Ren knows that achieving peak athletic performance does not happen by accident. It requires a cycle of deliberate analysis and action. They believe this deliberate experiential learning cycle is also effective when applied to organizational peak performance. Influenced by a background in the health and wellness industry, Ren also believes that the health of the individual and the health of the organization are inextricably intertwined.
Ren is passionate about learning new things, being active, and enjoying the outdoors, as well as sharing those experiences with anyone else who wants to come along. Ren spends their spare time absorbing new information and skills, writing, and training and coaching rock climbing and Krav Maga.
Certifications & Training
Wilderness First Responder Certified
Climbing Coach Training, Earth Treks Climbing Center, 2018
The Browne Center's NCC Ropes Course Facilitator Training, 2016
ACE Behavior Change Specialist, 2016
ACE Functional Training Specialist, 2014
Climbing Instructor Training, Life Time Fitness, 2013
ACE Certified Personal Trainer, 2012
Project Ascent Ropes Course Facilitator Training, 2011
Sandy Spring Friends School Adventure Park Ropes Course Facilitator Training, 2008
Climbing Instructor Training, Sportrock Climbing Centers, 2005
---
Gary S. Tublin
Facilitator
Gary Tublin has facilitated team and leadership development programs and adventure education-based activities to diverse populations for over 30 years. His experience has included challenge course, rock-climbing expeditions, canoeing, kayaking and caving. He has trained, supervised and evaluated program staff and instructors. He is highly skilled in the development of trip logistics, training documents, procedures and manuals.
He has conducted on-going training in group facilitation, back country first-aid, vertical rescue, advanced climbing techniques, and white-water rescue. Gary has worked in the Challenge Course industry as a builder, facilitator and trainer, training hundreds of challenge course facilitators over his career in both the human and technical sides of the business. He continues to facilitate challenge course experiences for corporations, top management teams, government and non-government groups.
He is an avid fly-fisherman and also enjoys spending his free time traveling, boating, hiking and biking. When not on the road or in the trees, he enjoys time at home with his wife Dian and 11-year old daughter Emmy in Herndon, Virginia.
Certifications & Training
MBTI & EQi Instruments
Wilderness First Responder Certified
ACCT (Association of Challenge Course Technologies) Technical Training
---
Amy Kohut
Facilitator
Amy Kohut has been skillfully leading groups and individuals towards their professional goals for over 25 years. She has deep experience in many facets of professional realms: for-profit, non-profit, government and higher education. For the past 10 years, she has served as the Director of Cornell University's Team & Leadership Center. In that role, she worked with thousands of clients in undergraduate, graduate, post doc, staff and administration, and faculty positions.
Amy has served the area's non-profit and for-profit sector in engaging trainings custom designed to meet their needs in Leadership Development and Team Performance. Now as the owner of 1 Step Coaching and Consulting, she offers Leadership Coaching, Emotional Intelligence and Team Development workshops. She leads workshops and coaches using DiSC, MBTI, EQi2.0 (Emotional Intelligence), Leadership Profile Inventory, Strengthsfinder, the Leadership Wheel, Firo B, Thomas Kilman Conflict Mode Instrument (TKI), and Presence Based Leadership Coaching.
She's served a manager and trainer for the international training organization Project Adventure, and is an independent consultant to large and small organizations focusing on leadership and team dynamics.
An avid outdoorsperson, Amy has held a Wilderness First Responder certification since the 1990's, and has led multiday trips and expeditions. She is a certified facilitator of Emotional Intelligence, and been trained in Presence Based Leadership Coaching since 2011. Amy's workshops, trainings and classes are both engaging and insightful. She lives outside of Ithaca, NY.
Certifications & Training
Emotional Intelligence
Presence Based Leadership Coaching, 2011
Wilderness First Responder Certified
---
Zach Burns
Facilitator
Zach has over fifteen years of experience working in the field of experiential education and adventure-based learning. He combines his 2,000+ field days delivering multi-element backcountry expeditions, with his "front country" facilitation and trainings. Zach's background includes designing and delivering innovative programs for companies, universities, and non-profit organizations. As a collegiate instructor of adventure education and human development, as well as a senior staff trainer for Outward Bound, he has trained hundreds of educators, facilitator, professionals, and youth. Zach is owner/operator of Encompass Learning, providing customized experiential and adventure based trainings.
Zach focuses on experientially-based professional development though hands-on learning, with an emphasis in leadership skills, group-dynamics, inter and intra-personal skill development, and organizational culture. Zach is passionate about the adventure and challenge in working in dynamic situations with diverse populations. These include delivering military re-integration programs, site-managing and facilitating equine-assisted learning trainings, and designing/delivering wilderness expeditions for young adult cancer survivors.
As an avid explorer and life-long learner, Zach can be found skiing, paddling, hiking, and exploring different cultures nationally and internationally with family and friends.
Certifications & Training
Wilderness First Responder Certified
Nonviolent Crisis Prevention – Crisis Prevention Institute (CPI)
Carrying Passengers For Hire (CPFH) – Utah State Parks & Recreations
Special Use Permit for outfitting and Guiding – U.S. Department of Agriculture
Avalanche Forecasting AVI 1
Minnesota standards for the K-12 Physical Education and Health Standards review committee
---
Lisa Jackson
Coach and Facilitator
Lisa Jackson is the author of Savvy Secrets: Eat, Think & Thrive, Seven Steps to Optimal Health. A Certified Health Coach, Functional Diagnostic Nutrition Practitioner, Registered Therapeutic Yoga Teacher, and retired RN, Lisa brings a wealth of passion, knowledge and experience to her programs and clients.
Lisa coaches individuals to increase energy, to stay grounded in a moving chaotic environment, and to develop more ease and productivity. She is passionate about working with corporations to create healthy leaders from within. Lisa understands the life of the "Road Warrior." She helps corporations to create a culture of wellness with healthy habits leading to happier employees, less recidivism, and employee turnover.
In addition to healthcare, Lisa has enjoyed a successful corporate sales and business development career and held the CEO position of a Women-Owned- Small-Business that brought the team together to build the worlds first railroad bridge out of recycled plastics.
Like the culture of Apple, Lisa's clients "Think Differently" and are willing to "Rethink Everything." They are open to learning new strategies, to question everything, and to cultivate a connection to their body's inner wisdom. Lisa's goal is to inspire, empower and educate individuals on how to achieve top performance. Regardless of any labels (i.e. fatigue, depression, anxiety, obesity, diabetes, cardiovascular disease, autoimmune illness, cancer, mental/cognitive difficulties, or infertility) She helps individuals to uncover the root cause of dis- ease and rediscover the innate ability to heal from within. Food is medicine. She offers applied functional medicine, functional diagnostic labs and nutrition to help you create a program for each client's unique needs. Together, clients uncover hidden stressors creating dis-ease and utilize fundamental principals to restore health.
Lisa understands that healthcare is a major expenditure for companies and employees are valuable assets. She offers Executive Wellness Coaching, Nutritional and Functional Diagnostic Testing, D.R.E.S.S. for Success, and Kick-Start to Wellness Programs to energize employees to increase both top line and bottom line revenue. She frequently partners with Scippa & Associates, Inc. and Neck Back & Beyond Healing Arts in the development of programs to create culture of health within teams and organizations.
Certifications & Training
Functional Diagnostic Nutrition Practitioner
Applied Functional Medicine for Coaching
Certified Health Coach, Institute of Integrative Nutrition
Registered Yoga Teacher 500 hours training
Multiple Functional Medicine and Functional Laboratory Seminars
Various Health and Wellness Conferences and Certifications
Trainings with Integrative Supplement Companies
Collaboration with Leaders in the Field of Functional Medicine and Nutrition
National Louis University, BA Management, Magna Cum Laude
George Mason University, Psychology Extended Studies /NVCC RN Nursing
---
Dr. Allan Tomson
Project Director and Consultant
Dr. Tomson is a Chiropractic Physician with over 30 years of experience. In addition to his Integrated Wellness Center and private practice, he works closely with Scippa & Associates to provide educational sessions for groups on a variety of health related topics. He consults to individuals and organizations on workplace stress and computer ergonomics. Dr. Tomson has a commitment to work with companies to increase creativity and productivity and to reduce insurance costs and chronic disease through health promotion knowledge and behavioral practices. Together with Scippa & Associates, they have created a series of experiential work-life wellness programs for leaders and teams to create a culture of health in organizations. For more information about his wellness center visit the website: www.neckbackandbeyond.com.